No matter what type of new car you're looking for, it's essential to be supported throughout your journey with customer service excellence. And at Sam Leman CDJR of Peoria, we're committed to providing drivers of Peoria, Pekin, Roanoke, and beyond with all the necessary tools to find your ideal automobile.
That's why we've crafted this comprehensive car comparisons library, where you'll learn more about the distinct characteristics of different vehicles. With the help of these useful articles, you and your family will understand which car aligns with your needs and unique way of life.
How Our Car Comparisons Can Help You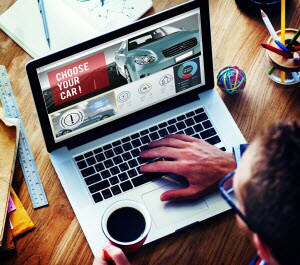 What the key to ensuring that the vehicle you're considering is right for your family? By doing plenty of thorough research, of course! Luckily, the car comparisons on this page will further assist you in identifying the major components of each model.
By clicking on one of the links below, you'll quickly discern how the various performance, technology, and safety specifications of our cars stack up against other vehicles. So, no matter if you'd like to know more about the dependable Jeep Cherokee, the capable Dodge Journey, or anything else, you'll easily identify the one that's adorned with the tools you need to dominate the road.
On top of that, these car comparisons allow you to select the amenities that you think will be most helpful for your family's daily routine and spontaneous road trips. Once you've chosen those features, you'll narrow down your list of potential automobiles until you find the one that's best.
Finally, our articles provide you with the means to discover more about your favorite models from the comfort of your own home. That way, you can make a note of the cars you want to explore and arrive at your showroom with an idea of the rides you'd like to test drive.
Dodge Grand Caravan vs. Kia Sedona
Ram 1500 vs. Chevy Silverado 1500
Ram 1500 vs. Toyota Tundra
Our CDJR Car Comparisons
Ready to learn more about the interior of your next vehicle? If so, all you have to do is select the model that interests you most. From there, you'll stumble upon information that gets you more familiar with the cabin of each automobile, like cargo room, interior materials, updated conveniences, and more.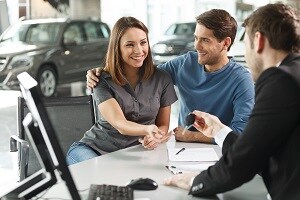 In addition, you'll be presented with extra details on the advanced technology systems featured in our Chrysler, Dodge, Jeep, and Ram cars. So, if you're looking for a particular gadget, like SiriusXM®, you'll determine the models that serve up that specific tool.
To make sure that you're always operating a powerful sedan, SUV, or anything in between, these car comparisons also inform you about the performance specifications and engine options that come along with each vehicle. Thanks to these handy articles, you'll feel confident that you're prepared to select the best automobile for your family.
Now that you understand a little more about how our car comparisons can help you, it's time for you to begin your journey. Simply choose one of these pages and start learning about the state-of-the-art devices contained in our vehicles.
And if you realize that you have questions at any point, don't hesitate to reach out to the representatives at Sam Leman CDJR of Peoria. We're proud to serve the communities of Peoria, Pekin, and Roanoke with compassion and attention-to-detail. Stop by our showroom or give us a call today!