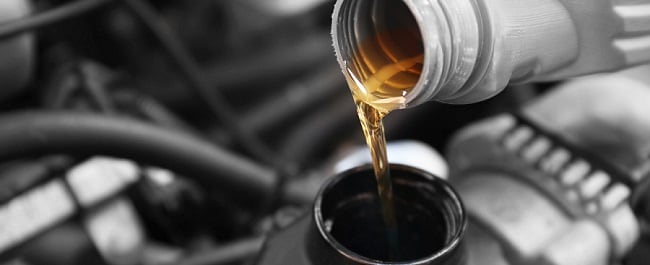 No matter what kind of vehicle you have, it'll need regular maintenance to stay in top shape. The most frequent service is only necessary every six months or so for average driving habits.
Of course, this frequent service is an oil change.
Every vehicle that uses oil needs regular oil changes to keep the engine healthy and running at peak efficiency. If you're wondering where you can find an oil change near me, this page should help. The highly trained service technicians at Sam Leman Chrysler Dodge Jeep Ram Peoria can take care of your oil change quickly and effectively. Find out if you're in our service area here.
Why an Oil Change?
Getting your oil changed regularly might be the best thing you can do to keep your vehicle healthy. Oil is the lifeblood of a car, and most problems due to poor care stem from bad oil. Your engine is made of numerous moving parts that all have to work together to function. Being made of metal, these parts would scrape and bang into each other if not properly lubricated. That's where oil comes in.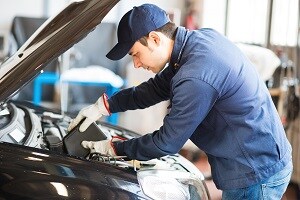 Oil functions as a lubricant for your engine parts, reducing friction and subsequently slowing down wear and tear. If you think regular oil changes are too costly, they're nothing compared to the major engine repair you'll need if you let your engine parts wear each other down.
Service Center at Sam Leman Chrysler Dodge Jeep Ram Peoria
The highly trained technicians in our service center have been happily servicing our local Peoria, Pekin, and Roanoke communities for years now and would love to help you, as well. These experts know how to handle any maintenance issue your vehicle might need, so an oil change is a simple task. There's even free Wi-Fi available while you wait.
When you're looking for a place to get an oil change near me, Sam Leman Chrysler Dodge Jeep Ram Peoria would love to help. Take a look at our pages here to see if you live within our service area. We hope to see you soon and help keep your vehicle on the road for years to come. Visit us or call (877) 418-4682 to schedule your service appointment today!