Dodge Journey Vehicles Have Designer Elements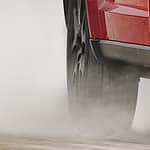 Dodge Journey automobiles have different designer elements that feature glossy paints and coatings. The main trims with these designs include the SE, SXT, and GT; the process of picking a suitable trim is simple because there are dedicated sales teams that explain the perks for each option at local dealerships in Peoria, IL.
All Dodge Journey trims are built with elements that are featured in the Blacktop Package. The main component that makes an impact on the road is the grille. This component has a black design scheme, and there are multiple air gaps scattered on the housing that boost engine performance. Near the headlamps, there are stylish bezels that highlight the housing around the lighting hardware.
The wheels also stand out because they have sleek aluminum rims. On the road, the wheels on SXT and GT trims provide efficient traction since the rims support 19 inches tires.
Sam Leman Peoria offers test drives in the 2018 Dodge Journey automobile. If you want to drive this vehicle, visit our location today.