Tour Guide to Peoria Zoo
This year, instead of turning on another episode of "Planet Earth," why not get a first-hand look at your favorite big cats, primates, reptiles, and so much more? Luckily, the Peoria Zoo serves up your ticket to an all-out safari with their almost endless array of life-preserving conservatories and habitats.
Plus, you can take your little ones on an adventure to another country without leaving your hometown, thanks to this destination's selection of exhibits, all which mimic the environments of Africa, Australia, the Tropics, and more.
So, grab a pair of binoculars, pack up the car, and get ready to explore a world of mystifying mammals! If you're searching for other kid-friendly things to do in Peoria after your zoo visit, you can't go wrong with our guide on hand.
First Stop: Peoria Zoo Events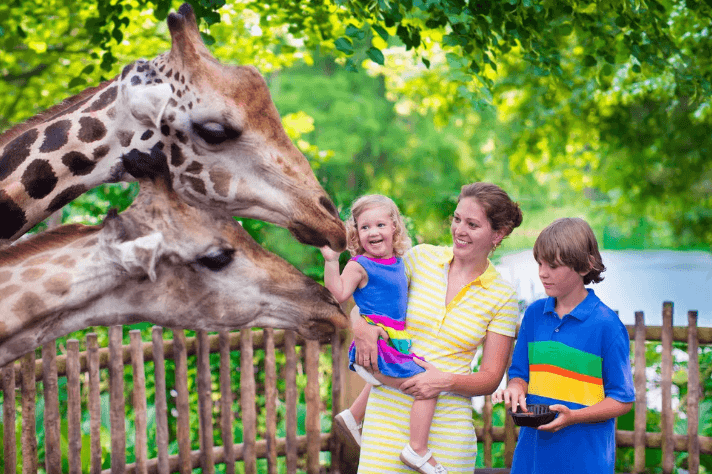 Before we begin your education into the realm of the animals of faraway lands, let's start off by checking out some of the fun events hosted by this animal haven.
For example, this sanctuary offers up exciting opportunities to learn more about your most beloved creatures, like their ZooFest—featuring T-Shirt Day!—on May 26, from 11 AM to 2 PM. Make sure to bring a food donation for your local food bank!
Plus, these educational affairs wrap up early so that you and your family have time to meander along the other interesting exhibits. Make sure to stop by their Facebook for some information about their other upcoming events and attractions!
The Main Attraction
Now that you're well on your way along your quest, it's time to figure out a game plan… Where should you stop first? Which animals have your kids been begging to see?
Fortunately, the Peoria Zoo features an easily walkable path that makes it easy to see every critter in one day. But, first, you'll want to begin your journey at the Barton Pavilion and work your way along each exhibit…
Asian Trial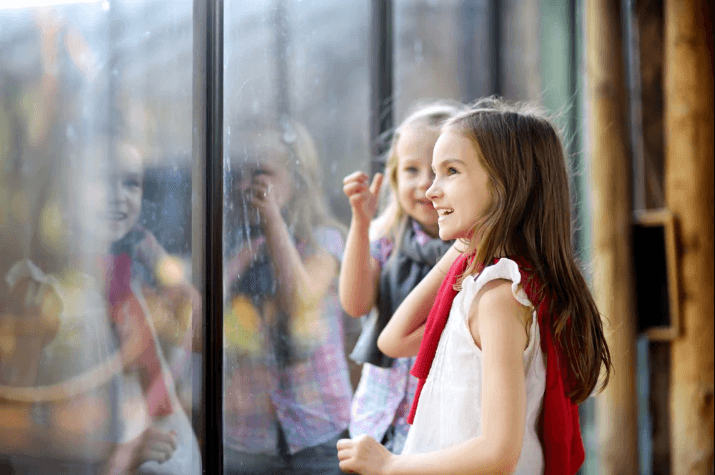 Interested in catching a glimpse of some legendary, endangered predators? If so, take a right from the Barton Pavilion and roam the eye-catching surroundings of the Asian Trail. Tucked into the lush greenery of this foreign land, you'll have a chance to spot a prowling, amber-eyed Tiger, lackadaisical Tortoise, and lots of other rare species.
Australia Walk-About
Ready for an adventure from down under? Well, all you have to do is guide your family through the mysterious terrains of the Australia Walk-About, which are the home to a collection of illusive creatures, like the agile Emu, the hip-hopping Wallaby, and many more.
Topics Building
Just a hop, skip, and a jump from the Australia Walk-About, you'll wander through the perfectly-recreated atmosphere of a tropical rainforest. Some of what you may see hiding beneath the plants in this habitat are critters, such as the comical Slender-Tailed Meerkat, the energetic Ring-Tailed Lemur, and plenty of lizards, snakes, and creepy-crawlers to boot!
Africa!
Ready to traverse the African grasslands? At the Africa! exhibit, you'll snake through the paths that are perfectly tuned to the cool, sunny atmosphere of the Serengeti. Relaxing amongst the thick, heaty foliage of this simulated terrain await some of the most popular creatures of any zoo.
Whether you decide to watch the African Lions basking in the sun, or observe the Zebras grazing on grass, you'll leave knowing that you examined some of the world's most beautiful animals.
Of course, that's not all you'll find at this exotic emporium, so be sure to visit Peoria Zoo's interactive map to check out all the mammals you and your little ones will enjoy during your trip! Who knows… Maybe you'll encounter something otter than what you expected to see at this zoo!