How Often Should You Change Your Oil?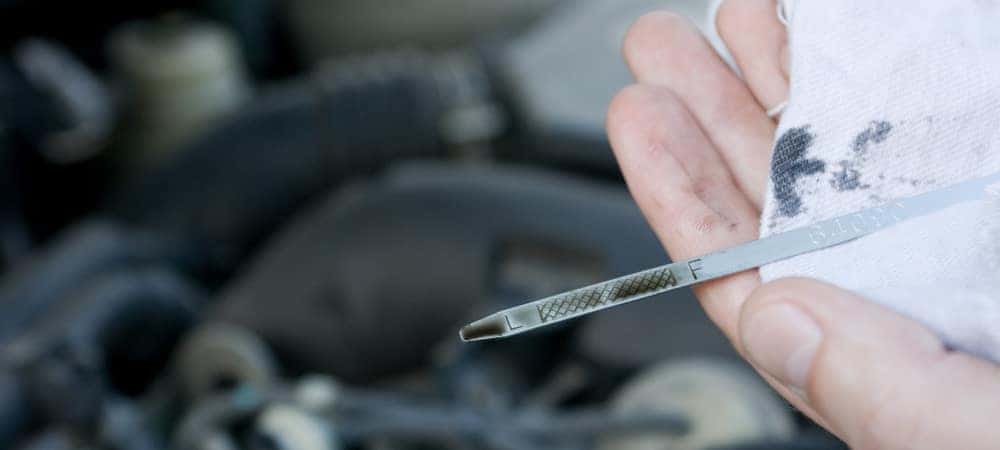 Regular oil changes help maintain your vehicle and keep everything in optimal condition, especially if you're looking to keep up optimal mileage on the used market. but how often should you change your oil? In the past, experts recommended oil changes every 3,000 miles, but advances in oil and engine technology have extended that interval. Most vehicles today can go intervals of 7,500 and 10,000 miles between oil changes. Make sure to check your owner's manual or contact a Peoria service center for more specific information on your specific vehicle.
Oil Change Frequency Guidelines
While the new standard is 7,000-10,000, certain vehicles will need their oil changed sooner. If any of these circumstances apply to you, check with Sam Leman Chrysler Jeep Dodge of Peoria near Dunlap to see how soon you should bring your vehicle in:
Off-roading
Commercial use
Racing
Heavy towing
More Oil Change Tips
Before you decide to change your oil yourself or schedule your next maintenance appointment, check out these additional tips:
If you don't drive often and aren't hitting the recommended mileage, that doesn't mean you should skip an oil change. Oil breaks down over time even if your car isn't being used.
Whenever you get your oil changed, they should replace the oil filter as well. You can always order from our parts department at Sam Leman Chrysler Jeep Dodge of Peoria for an oil filter if you're doing a DIY oil change.
Wondering whether to use synthetic vs. conventional oil? Check your owner's manual. While synthetic oil costs more, some vehicles do require it.
How Often Should I Check My Oil Level?
Checking your oil level once a month can catch potential leaks early before they cause extensive damage. In addition to checking oil levels, you will want to check for any change to your oil's color and make sure there aren't any metal particles in the oil. Those can be signs of serious problems. If you're low on oil or notice another issue, visit the Sam Leman Chrysler Jeep Dodge of Peoria service center today.
Turn to Sam Leman Chrysler Jeep Dodge of Peoria for Oil Changes
Save money on all your Chrysler, Dodge, Jeep, Ram services at Sam Leman Chrysler Jeep Dodge of Peoria with our Mopar® coupons for many of our most popular maintenance and repair tasks. Contact us with any questions today! Take a look at our additional service tips below, such as learning why your car is overheating.
More From Our Service Department
We're not out of the cold season yet, and with news of the recent 65+ vehicle pileup in Minnesota and the over 100-car pileup in Texas, it's even more important to practice winter driving safety tips. Pileups can happen quickly, especially when road conditions become slick and that's evident when you look at the…

Regular oil changes help maintain your vehicle and keep everything in optimal condition, especially if you're looking to keep up optimal mileage on the used market. but how often should you change your oil? In the past, experts recommended oil changes every 3,000 miles, but advances in oil and engine technology have extended that interval….

If you've ever been in a vehicle that hydroplaned, you know how terrifying it can be. Hydroplaning occurs when water builds up between the street and your tires. Hydroplaning isn't just a scary sensation; it's also dangerous as drivers can lose the ability to steer and stop. Whenever it rains, motorists should be aware of…